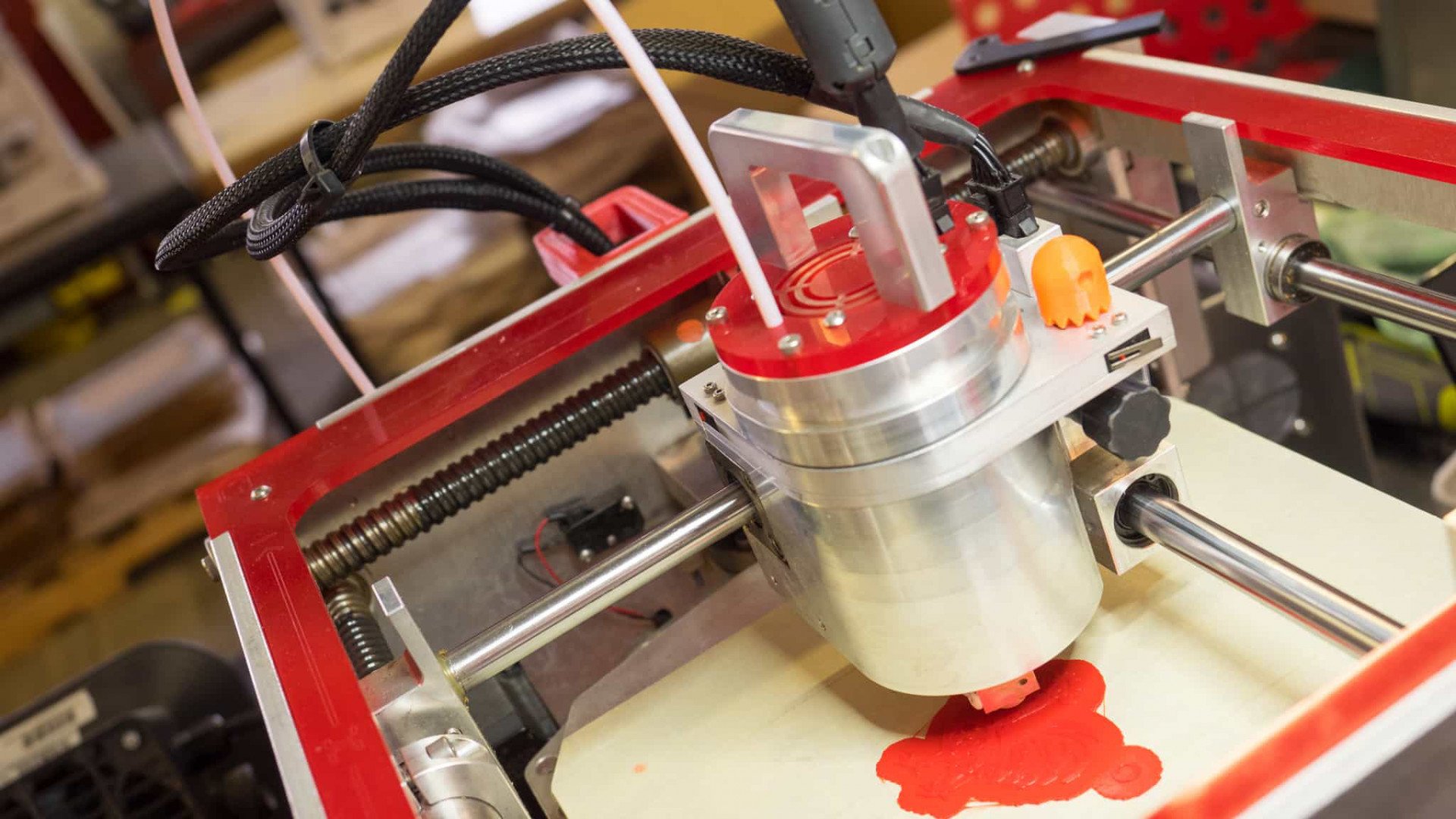 Fabricating bespoke parts and prototypes is easier than ever with precise, computer-guided tools. Several different technologies offer this capability, with two of the most common being the 3D printer and the CNC mill. Each has much to offer for projects that would otherwise be difficult and costly, if not impossible.
The Process
Broadly, manufacturing can be defined as either additive or subtractive—the former, such as 3D printing, deposits material to build up a product while the latter, which includes CNC milling, cuts or wears away bulk material into a desired shape. Both CNC mills and 3D printers use a control program and machine code consisting of a sequence of instructions and coordinates for the machine's mechanical components. CNC machinery is elaborate compared to 3D printers, making for more complex machine code. Thankfully, most CAD programs can convert a 3D model to usable machine code without manual programming, though CNC mill code still takes time to compile.
The Materials
The heating and extrusion process in 3D printing is most suited to either thermoplastics like ABS or nylon or to resins. Materials that cannot be melted and deposited, such as wood, are not usable. Also, a printer designed for thermoplastics can't work with resins and vice versa. Some 3D printers can produce parts by sintering metal powders, instead.
CNC mills have a wider range of options available—any material that can be supplied as a solid block can be worked.
What Can Be Made?
Neither 3D printing nor CNC milling offers a one-size-fits-all solution. Apart from the materials available, the results differ in physical properties, dimensional tolerances and production speed and costs. CNC milling is necessary for structural parts because 3D printed parts may be rough or porous, weakening them. However, printing enables better precision for complex geometries, especially with hollow components. Additionally, the upfront cost for 3D printing is significantly lower, including training costs and quicker programming, but the cost for each additional part made is lower with CNC milling, making it the better choice for large-scale production.
The right machine for your needs depends on what you're making and how much it could cost. Both 3D printers and CNC mills have a wide presence in modern industry, though, and for good reason.