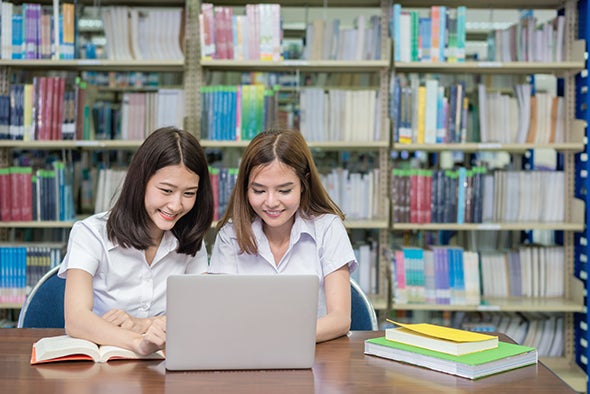 Nowadays laptops are not a luxury anymore. In the past, this item was only for business purposes, companies, and things related to work. Now, anyone is starting to use a computer in their daily life. Students are no exception. However, since the world was hit by Covid-19, the existence of laptops has also begun to be needed for students. At least students have laptops for their daily lives. Well, here are the positive impacts of laptops for students.
Make It Easier For Students To Do Assignments
The tasks given by the teacher are currently mostly using computers. For example, the task of making a paper, presentation assignment, or writing assignment. This will be easier to do if students have laptops. In addition, if they have to do writing assignments, students can find references with the help of Google. In search engines like Google, there are lots of written references that can be used by students.
Substitute Source On Books
In the past, students had to buy books in large quantities, now this is no longer the case. The government has prepared textbooks in the form of files. So, students can learn it through a smartphone or through a computer. Even storage can be more effective if students already have their own laptops.
Learning Support Tools
Laptops can also be used as a learning support tool for students. For example, if students are still confused about learning at school, they can search it on Google or look for additional information through videos. On Youtube, there are many videos explaining subjects with methods that are even more understandable than at school.
Exercise Tools For Students
Currently, more school exams use computer systems. Therefore, the presence of a laptop is very helpful for students to do exercises. Many applications can be used as exam simulations for students. That way, students are trained when it's time for school exams.
Train Student Skills
Is the child proficient in drawing? or making a house design? It would be much better if the child's talent was channeled by using a laptop. Because, in the world of work, laptops will be needed. By having a laptop, students can further develop their creativity.
Tools for Communication
In the past, when there were questions to teachers or other students, they had to come to their house or by telephone. Now, with the development of technology, this is no longer necessary. With a laptop, we can communicate with teachers or even friends via video calls. In addition, if you have questions, you can be clearer and you can also send files, pictures, and videos as reference material.
Although there are many positive things that can be obtained from owning a laptop, we as parents still have to give strict rules to children so they don't abuse laptops, causing their performance to decrease. Hopefully, this article can be useful for all of you.